Transform to live your best life
Health and Wellness Coach
Transform your life, you can start today!
Michelle Winrow is a health and wellness coach who has the natural ability to connect with her clients and offers a uniquely personal approach, creating holistic wellness solutions for individuals, groups and workplaces. This means tailor made programs that are realistic and sustainable, and which deliver on specific individual outcomes. 
Michelle uses scientifically approved coaching techniques with practical tools which enable people to stay on track, build healthy lifestyle habits to achieve their wellbeing goals. Ultimately Michelle empowers people to live their best life.
Personal Wellness Solutions and Options
Transformation is not something you have to do on your own. In fact, it's better to make changes knowing that you have someone to guide and support you. After your free introduction discovery call with Michelle, depending on your needs Michelle will guide you into the best consultation or program for you. Take a look and read about some of the individual wellness consultations and programs to start your wellbeing transformation journey.  
Workplace Wellness Solutions and Options
Employee Wellbeing Programs and Workplace Wellness Workshops are the perfect way to show team members you care about their wellbeing. Investing in your employees is foundational to the success of your business. Take a look and read about some of the workplace wellness workshops and programs to start your workplace wellbeing journey. 
Successful Transformation Stories
Wondering what your success story will say? Let Michelle help you plan and support you to be living your once precious life that way you want to be living. Life is not a dress rehearsal and it can be way too short to be living on autopilot. Phone Michelle for a free 20 minute introduction chat to first address any queries and find out whether you are a good fit. You will learn how life, health and wellness coaching transforms lives.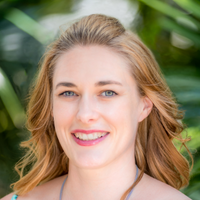 Civil Engineer, Lennox Head, Australia
"I met with Michelle for a 4-hour 'Activation Consultation' in late 2022 as I was feeling like a spinning top whizzing out of control. Michelle was very thorough in explaining her process and getting a full background before moving into discussions around values and goal setting. Our session was the catalyst I needed to focus myself in the direction I wanted to be headed in. I found Michelle to be warm, sensible, methodical, gentle yet direct, insightful, perceptive, professional and comprehensive. She followed up with me a number of times after the session which really helped to consolidate what we'd discussed. I believe Michelle truly cares for her clients and wants them to succeed - whatever that may look like for each individual."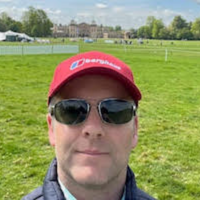 Executive Officer, Alstonville, Australia
"Michelle W is a coach that really finds out what is important to you and focuses and forces you to confront the demons challenging the attainment of those important and (sometimes) very personal/personalized needs/wants and dreams. Her confidence in you makes you instantly relaxed and friendship/understanding and strength permeates every conversation. Don't slack off as she will 'call you out', but the joy of receiving her unabridged praise is undeniable. Cannot recommend more highly."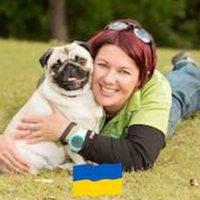 PROFESSIONAL DOG TRAINER, BALLINA, AUSTRALIA
"I began working with Michelle to help set some goals, and help me regain some "work-life" balance. But what I got was so much more. Michelle made me realise just how far "out of balance" my "work-life" balance was, how much needed to change to help me live the life I wanted – and helped put together a "mud map" to help me get there. Her enthusiasm, passion for life and desire to help others live their best lives made our sessions fun. I learned so much about myself, and gained an ally, a coach, a mentor, a confidant, a cheer leader, and a friend all in one. I would highly recommend Michelle to anyone eager to take steps to living their best life. Thanks Michelle!"
Quarterly Wellness Updates
Gain access to my quarterly, (sometimes longer) wellness tips and updates to experience and feel a shot of positive, informative goodness.