Transform to live your best life
Health and Wellness Coach
Transform your life, you can start today!
Michelle Winrow is a health and wellness coach who has the natural ability to connect with her clients and offers a uniquely personal approach, creating holistic wellness solutions for the individual. This means tailor made programs that are realistic and sustainable, and which deliver on specific individual outcomes. Michelle uses scientifically approved coaching techniques with practical tools which enable people to stay on track, build healthy lifestyle habits to achieve their wellbeing goals. 
Ultimately Michelle empowers people to live their best life.
Personal Wellness Solutions and Options
Transformation is not something you have to do on your own. In fact, it's better to make changes knowing that you have someone to guide and support you. After your free introduction discovery call with Michelle, depending on your needs Michelle will guide you into the best consultation or program for you. Take a look and read about some of the individual wellness consultations and programs to start your wellbeing transformation journey.  
Workplace Wellness Solutions and Options
Employee Wellbeing Programs and Workplace Wellness Workshops are the perfect way to show team members you care about their wellbeing. Investing in your employees is foundational to the success of your business. 
Team members will make a vast difference in their work performance and increase morale throughout the workplace. Offering an incentive for team members to take part in wellness activities is a good way to keep team members happier both in and outside the business, increase productivity, reduce employee turnover, and can attract new talent – team members.
Creating a culture where workplace wellness promotion is a valued part of the normal work environment demonstrates the employer's and businesses concern for the health and wellbeing of their team members. It enhances your business's competitiveness, engages team members and presents the business as an attractive place to work.
Take a look and read about some of the workplace wellness workshops and programs to start your workplace wellbeing journey.  
Successful Transformation Stories
Wondering what your success story will say? Let Michelle help you plan and support you to be living your once precious life that way you want to be living. Life is not a dress rehearsal and it can be way too short to be living on autopilot. Phone Michelle for a free 20 minute introduction chat to first address any queries and find out whether you are a good fit. You will learn how life, health and wellness coaching transforms lives.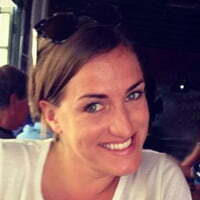 Retreats Co-ordinator, Byron Bay, Australia
"Michelle worked with me and helped me to realise what it was that I wanted to improve in my life, what actions were required, and then broke them down into easily manageable and achievable wellness goals. Michelle was warm, friendly, professional and encouraging, I felt very supported by her. I would highly recommend Michelle as a wellness coach."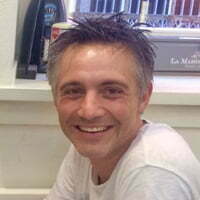 "I had Wellness Coaching with Michelle for four weeks, during this time Michelle opened up my world. She helped me to really identify my core values and morals, which gave me the direction I needed. Her saying is "One Life – Don't Waste it" (which I wrote on my bathroom mirror), her coaching inspired me to start living a true life, which I do. I recommend Michelle."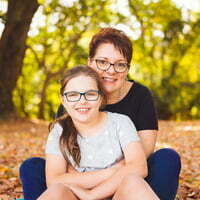 HR Manager, Lismore, Australia
"Michelle's commitment to Wellness Coaching and her genuine interest in people and their wellbeing is a rare find. Her coaching style was a wholistic approach, including weekly support and accountability. Michelle has supported me in getting a healthy balance back in my life. I have felt real joy and happiness since embarking on this journey with her."
Quarterly Wellness Updates
Gain access to my quarterly, (sometimes longer) wellness tips and updates to experience and feel a shot of positive, informative goodness.